For two decades, Joe has represented healthcare providers who have been falsely accused of criminal and civil actions. His experience working in the federal area of the law includes providing assistance in defense on DEA cases, prescription violation allegations, and also any and all types of allegations that affect the license and the reputation of the healthcare provider.
Federal Law
Mr. Flores also is a national lecturer on federal law and also on preventing the violation of actions that can affect a healthcare professional's license to practice. His national lecturing assists all types of healthcare providers in protecting their professional practice.
Administrative Law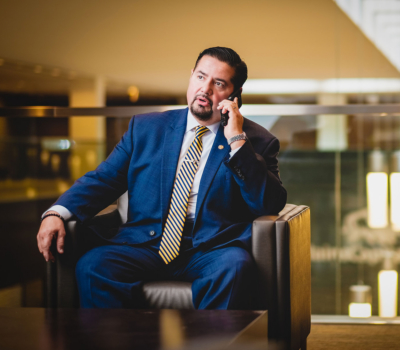 Mr. Flores is one of a handful of attorneys who have defended hard-earned professional licenses in their respective professions and has the extensive experience in civil, criminal, and administrative law it takes for any crisis situation. From physicians to nurses and other professionals, such as teachers and engineers, Mr. Flores will advocate for you. Contact us today.
Criminal Law
Mr. Flores has extensive criminal law experience in both state and federal court. From white collar crime to DWI/DUI, Joe can help you. From trial to appellate law, he has advocated for clients throughout the Lone Star state. As a federal practitioner, Joe has been a national advocate and consulted with multiple firms on areas where the law and medicine overlap. He is involved in ending mass incarceration of non-violent offenders on a national level and an advocate for the abolition of harsh sentencing guidelines for first-time offenders in both state and federal court. Joe has been televised in South Texas and in the national media informing the public about the harsh treatment of non-violent offenders and the lack of medical care that incarcerated individuals face. His expertise also includes white collar crimes, checkpoint cases and any areas where firearms and federal questions occur. Arrested? Under investigation? Call Joe Flores NOW – 361-887-8670.
Health Law
Health Law has become exceedingly complex. The Affordable Care Act and a focus on health care fraud pose complex legal questions for health entities and health professionals. Backed by over 20 years of extensive health care experience and after representing hundreds of health professionals, Joe can help. He has also served as a compliance officer and general counsel for several health care groups. Mr. Flores has helped companies on acquisitions and mergers and advising health care companies and medical practices in many areas of the law. Joe is a national speaker on areas where the law, medicine, and medical ethics overlap.
Advocating for Fellow Healthcare Professionals
Joe Flores has been a healthcare professional for over 25 years. He has defended physicians and nurses against bad faith peer review and in front of their respective licensing boards. His experience as an administrator, legal counsel for large health care entities, and his experience in fighting for those accused of healthcare fraud has been put to the test time and time again. Here is what a few of the hundreds of health professionals Joe has advised say about Joe Flores, Attorney and Board-Certified Nurse Practitioner:
Whether you are facing civil, criminal or administrative charges, Joe Flores has extensive experience in all areas. Few attorneys can fight for your license, defend you against a medical malpractice lawsuit and know criminal law as extensively.
Call Joe Flores today at 361-887-8670.
Prompt Pay Laws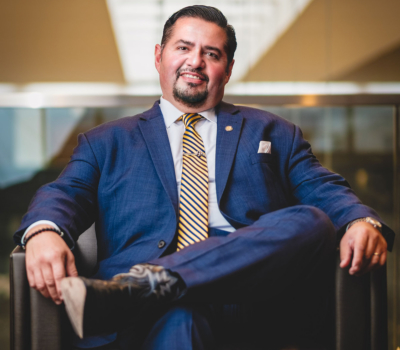 Healthcare providers are failing economically because of the games insurance companies are playing with healthcare professionals' hard-earned work and reimbursement due. Insurance companies are taking advantage of the tide of healthcare fraud chargebacks and want to unjustly keep HCP's money. Tired of fighting insurance companies and delayed payments? If you are a physician, P.A., N.P., or healthcare institution such as home health, hospice, or hospital, call Joe today to get the compensation you deserve!
Personal Injury: Product, Auto and Trucking Cases
Serious injuries such as auto accidents and trucking cases can lead to permanent injury. Each year negligent drivers poorly maintained and constructed vehicles and tires other recalled products can cause harm and death. Call for a free consultation today.
Pharmaceutical and Medical Products
Harmful Prescription Drugs and Medical Products Undisclosed to Physicians and Mid-Level Practitioners
Companies can mislead the FDA and medical practitioners into believing products are safe. They can cause irreparable harm or death to the consumer. Pharmaceutical and medical product companies have too often submitted incomplete studies for FDA approval. Such conduct can potentially injure millions of consumers worldwide. Mr. Flores has years of litigation experience regarding harmful drugs and defective products. Call today if you or a loved one has been injured by a recalled drug or medical product.
For Other Attorneys and Insurance Companies: Evaluating Cases For Merit and Damages
Mr. Flores has evaluated cases for merit for 25 years as a nurse and 13 years as an attorney. His unique background has helped legal teams evaluate claims to see if they have merit and to determine the strengths and weaknesses of a case for both insurance companies and legal teams. By virtue of his unique medical and legal background, Joe is known nationwide for reviewing cases in a cost-effective manner. He also routinely serves as legal counsel in South Texas on cases where the law and medicine overlap in any way. He can help review medical records and cases to determine the damages model within a reasonable probability. Call Joe today at 361-887-8670.