Joe Flores
has been a nurse for over 30 years, a nurse practitioner for over 23 years, and this is his 20th year as a trial lawyer. Mr. Flores not only practices civil law, but also criminal defense law and federal law. He is one of the few Latin American male nurses and nurse practitioners, as well as trial lawyers in the United States. Mr. Flores has contacts throughout the United States in order to help all of his clients who desire help.
Nursing Home Abuse and Medical Malpractice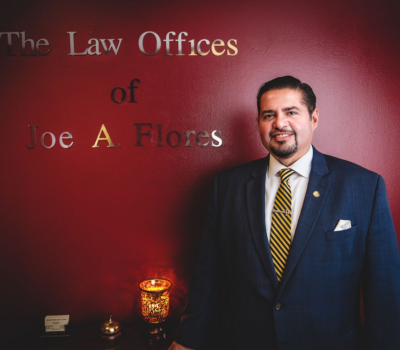 Joe's passion for the law began as an RN when he reviewed hundreds of cases for attorneys. His unique background in health care aided many attorneys through the complex world of health care and medical jargon. His passion for helping the elderly also led him to review medical records for cases of nursing home abuse or neglect. Many attorneys in Texas look to Joe to review medical records and assist in cases where the law and medicine overlap. Tort reform laws and caps in Texas have made bringing a medical malpractice lawsuit difficult in many instances. He works in conjunction with licensed nurses and doctors on a regular basis in Texas to determine if a case has merit in order for a lawsuit to be filed. Call today for a free evaluation of you or your loved one's potential medical malpractice or nursing home negligence case. Note: Proving medical malpractice or nursing home abuse case can be extremely difficult and results may vary. No guarantees of any result are expressed or implied.
Administrative Law – Licensed Healthcare Providers
Teachers and other Professionals in the State of Texas
As a licensed healthcare professional for over two decades and a trial lawyer for a decade, Joe Flores has defended the licenses of many professionals. From physicians, nurses, teachers, to therapists and engineers, he has been successful in advocating for his clients in front of various boards in the State of Texas and has aided other attorneys with their clients nationwide. If you are a licensed healthcare provider or any other professional licensee in the State of Texas, the Flores Law Firm can provide competent service in the area of administrative law. Joe Flores has defended many professionals when their future and livelihood are at stake and has appeared in many administrative hearings in front of various boards in Austin, Texas. The professional license you studied and trained hard for is not easily gained and can be easily lost without competent representation. Call today for a consultation if you are in jeopardy of losing your license or have received notice from your licensing board of a report filed against you.
Note: Results may vary and there are no guarantees of any outcome and none are implied by this important message. Contact us for a free consultation.
Criminal Defense from the Flores Law Firm
Under the constitution of the United States, each person is entitled to the right to counsel, a speedy trial and to confront their accusers. Joe Flores has experience defending the innocent and advocates zealously for his clients in the courtrooms of Texas. From misdemeanors to first degree felonies, Joe Flores has defended his clients in State Court. He also handles federal cases in the Southern District of Texas (Houston to the Rio Grande Valley). You need a strong and supportive advocate for you as you fight for your freedom and innocence. Joe speaks, reads and writes Spanish fluently and his background helps Spanish-speaking clients navigate through the legal system.
Please note that each case is different and no guarantees are expressed or implied regarding criminal defense representation. Contact us for a free consultation.
Business Consulting, Social Awareness, and Political Consulting
Joe's Non-attorney and Civil Rights and Political Activities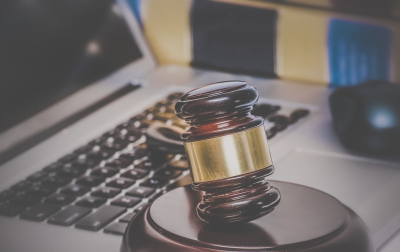 Joe's passion for business and politics came at an early age. His father was a political and community activist and through hard work and overcoming civil rights barriers, his father Alfredo Flores became a teacher at the age of 40 after being an 8th-grade dropout. His mother also obtained her RN license in her 40's and overcame many financial and cultural obstacles to achieve her goals. Both of his parents' success stories and their role in politics, community service, and helping other Hispanics achieve their dreams, inspired Joe at an early age. His first job was a newspaper boy at 6 years of age on the streets of South Texas and Joe has never stopped working since. His background includes decades of experience in the healthcare and business sectors and he has a team including publicists and business and political analysts, that reach the mass market in South Texas. His proven track record in helping the business sector and start-up companies, through media buys and consulting, not only helps the prospective client but benefits the entire community.
Giving Back to His Community
Joe's community activities have included supporting organizations for disabled veterans, helping create and support organizations for children and those who are at risk for dropping out of school and fighting for seniors to receive adequate health care and nutrition. Joe is often seen visiting seniors in the rural area and colonies in his role as an RN and Advanced Practice Nurse to ensure that this group, predominately Spanish-speaking and Latino, are being attended to. Joe is also passionate about providing Latinos a voice for their political and community leaders to hear and works with the media to create awareness of activities that promote health and wellness including breast cancer prevention and raising funds to treat Alzheimer's disease and cancer.
Business and Politics in South Texas
By virtue of his ability to harness media through video, print, the internet, and radio, Joe can help a business penetrate the competitive South Texas market and establish a seemingly overnight presence through various marketing strategies. Joe's team can also help a political campaign have a ubiquitous presence in a market of more than 1,000,000 people in South Texas. The political climate in South Texas is rugged and you need a strong presence that knows the ropes to bring your campaign up to the level it needs to reach the voter in South Texas. Whether your aspirations are business- or politically related, or both, Joe and his team can help.
*No guarantees of success in business or politics to any prospective client have been made; no representations or promises of results have been expressed or implied and outcomes may vary.
This section of the website addresses Joe's Non-Attorney activities and no attorney-client relationship is implied or expressed in this section or in any part of the website. As with all business activities and political pursuits, there are serious financial, personal, and social risks but every effort is made to assist in a competent and diligent and ethical manner. To find out how to get involved politically, an excellent web site is www.peopleoverprofits.org
Notices and Disclaimers Regarding Legal Services
Joe Flores is licensed in all state courts in Texas, as well as the Southern District of Texas in the Federal Court from Houston to the Rio Grande Valley. He is a member of the bar for the 5th Circuit Federal Appellate Court. Results of a legal matter may vary and there are no guarantees of any outcome and none are implied by this web site in criminal, civil, or administrative matters.
NOTE: Mr. Flores is not certified by the board of Texas Legal Specialization nor has any implication of the kind been made. The material presented in this web site does not constitute an attorney-client relationship nor should any written materials or articles be construed as legal advice.